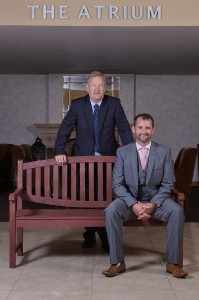 A third generation family firm of home builders with a reputation for honesty, integrity, delivering homes for other families to live and grow up in at great value, sums up Liam Neville Developments Ltd.
Liam Neville Senior is managing director of the company which grew from the firm his father established, William Neville & Sons, and he has been building homes in his native Wexford since the 1970s; his son Liam Óg, is currently contracts director and other members of the family, Mary and Anne-Marie, are also involved. The family reputation for integrity and good workmanship has enabled their company to continue building at a sustainable pace during the recession and Liam Neville Developments Ltd is now ideally placed to meet the needs of the next generation of home owners.
The Nevilles have constructed quality homes in Waterford, Wicklow, Dublin, Limerick and Belfast, in addition to Wexford and have been working steadily in Laois, Waterford, Wexford and Limerick during the years when construction all but ceased in Ireland. Paying the closest attention to compliance with all current building regulations and standards means that new owners get A-rated energy efficient homes.
Because reputation is key for the Neville family of builders, new clients get personal attention and guidance through all stages of construction. A key to the company's continued success has been the standard of finish of not only new homes but the surrounding open spaces and environment with proper landscaping and children's play area.
'Homes not just houses' is the company's motto; all homes are HomeBond approved and Liam Neville Developments Ltd. is a member of the Construction Industry Federation and is listed on the Construction Industry Register Ireland (CIRI) – a resource to help all those who wish to engage competent construction companies, practitioners and builders and is the only register of construction companies, sole traders and builders vetted by Government nominees and industry professionals.